ACA Team Up

2023
Tuesday - 12 September 2023, 8:30h - Antwerp (BE)
Unleash your inner creativity and let your ideas soar at our Belgian Atlassian Enterprise Day! Get ready to be inspired like never before!

Attention to all teamwork believers!
The year's most highly-anticipated Atlassian event in Belgium is making its triumphant return
Join us and our finest international partners for the biggest Atlassian event of the year in Belgium. With tangible expert speakers and customer cases across different tracks.
Remember what they say about "What happens in Vegas..."? Well, forget about it! Because what happened at Atlassian Team 2023 is now coming to Antwerp! At ACA Team Up, we will summarize all the remarkable moments from the Atlassian event in Vegas (but this time, with waffles and chocolate instead of slot machines and Elvis impersonators). At the end of the day, our goal is to inspire you to unleash the full potential of your software, business and service teams. 🚀

The different tracks:
AI in the Atlassian ecosystem:
Uncover how Atlassian Intelligence are enhancing workflows, automating tasks, and unlocking new possibilities for teams. Gain insights from thought leaders and industry pioneers, as they share their experiences and showcase the latest advancements in AI-powered solutions.
The power of ITSM through client case studies:
Learn how organisations leverage Atlassian tools to streamline their IT operations, optimise service delivery, and provide exceptional support to their users. Discover strategies, best practices, and success stories that can inspire your own IT Service Management journey.
Unleash the true potential of Confluence:
Atlassian's powerful collaboration platform. Dive into best practices and gain expert tips on leveraging Confluence to create engaging content, foster knowledge sharing, and drive team collaboration. Unlock a wealth of practical insights that can empower your teams to work smarter and more efficiently.
Engaging breakout sessions with our partners:
Participate in workshops where you can network, exchange ideas, and explore tailor-made solutions. Collaborate with industry experts, consult with solution providers, and discover innovative approaches to amplif(l)y your Atlassian experience.

Show & Tell
Gain valuable insights from our customers' stories and experiences.

Atlassian Gurus
Get the most out of Atlassian with expert advice and guidance.

International
Join us for a Meet & Greet session with the international Atlassian community

Sharing Is Caring
Be inspired by thought leaders, innovators, and forward-thinking individuals.

Brain Fuel
Uncover fresh solutions, develop new skills, and ignite your creativity with innovative ideas.

Connect
A relaxed atmosphere where inspiring people come together.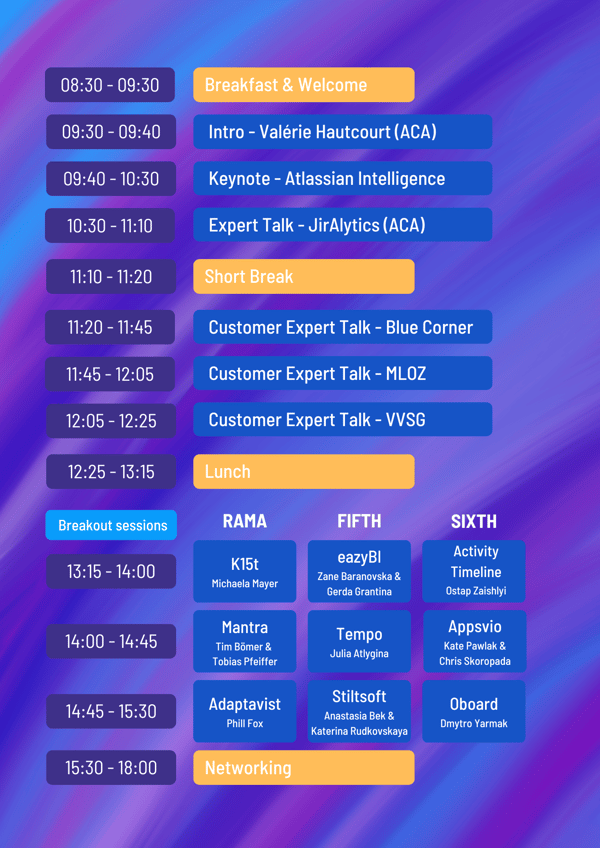 Speakers & their inspiring talks
Keynote talk by Atlassian: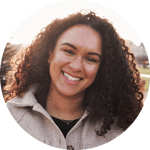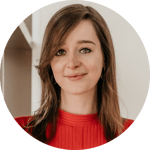 Elise Stedenburg & Kitty de Ruijter
Solution Engineers at Atlassian


🎙️ Atlassian Intelligence: AI in the Atlassian ecosystem

Introducing Atlassian Intelligence, the new AI-based virtual teammate that's set to enhance your work process. This AI-driven assistant understands your needs, communicates effectively, and takes appropriate actions, freeing up your time to focus on complex tasks. It can summarize content, generate new content, and even adjust the tone of a response to suit the situation. It is powered by machine learning models and large language models, and is tailored to your company's unique data. Atlassian Intelligence also helps in navigating your company, explaining unfamiliar terms, and answering queries, making it an indispensable part of your team.
🎙️ Expert Talk from ACA Group:
Stijn Vandereyken
Lead Data Team at ACA Group
🎙️ Valorize your Jira data with more ease and more flexibility
Jira holds a treasure of valuable data. But how can you successfully excavate it?

With ACA JirAlytics you can easily enrich your Jira data with additional enterprise and transform it into comprehensive reports and powerful insights. It's the ultimate shortcut to agile workflow analytics that really makes a difference.
🎙️ Customer Expert Talks: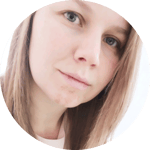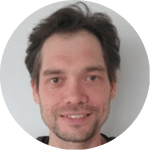 Kelly Verschatse &
Steven Schouppe
Compensation & Benefits Expert and Project Manager at MLOZ


🎙️ Are you being served?
Over the past few years, Onafhankelijke Ziekenfondsen/Mutualités Libres implemented their ASK portal with Jira Service Management to follow up external and internal queries. In this case, we zoom in the Compensation & Benefits team. They too used to know the practice of ad hoc handling of questions about compensation, leave, meal vouchers and so much more, via countless emails and phone calls. With the advent of the ASK portal, they evolved to a much more efficient and qualitative approach. The information portal created in Confluence and linked to Jira Service Management, makes knowledge management, information management, issue management, and quality management click into one.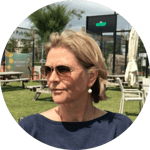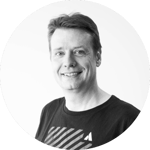 Nele Decancq &
Walter Buggenhout
Business Reporting Consultant at Blue Corner
& Atlassian Expert at ACA Group


🎙️ Our ITSM journey: climbing the hill towards legendary customer service

As a pioneer of electric charging, Blue Corner is a fast growing company in a competitive and very innovative industry. Growing fast comes with inevitable challenges and growing pains, also for the customer service team. We are happy to share how we used ITSM practices, a growth mindset and a lot of data to turn these challenges into opportunity. While 12 months ago the team was struggling to simply keep up with the stream of incoming calls, mails and other requests, we now have a clear understanding of what customers are asking, We know how to route requests to the right people and managed to gain control over the backlog. In short, we managed to lay out the foundations to continue our climb towards legendary customer service. We are happy to share pictures and the story of that journey.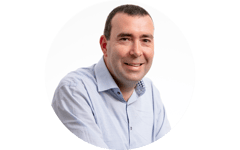 Kurt Schoonbaert
Staff member Childcare Support Centre at VVSG

🎙️ Confluence - Why less is more

When we introduce software in order to use it to improve teamwork, it sometimes happens that we invest a great deal of hope and money in developing hard, ingrained structures with which to enforce specific user behavior. But that doesn't have to be a necessity. In this case we take a look at how the Growing Up and Development team of the Association of Flemish Cities and Municipalities (VVSG) has positioned Confluence in their operations. A simplicity of agreements - which are then applied - make this team "one of the best working teams in the organization, thanks in part to Confluence" (dixit the team leader). The total freedom offered by Confluence was used here to design team processes into it that "work" even after they were implemented 6 years ago. One of those processes is "blogging" - yes, this team blogs, and that has a big impact. With one of the team members Kurt, we briefly explore the impact of simple collaborative processes, combined with Confluence - why less is more.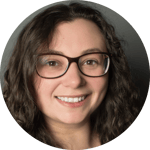 Julia Atlygina
Sr. Product Manager of Structure at Tempo


🎙️ Effectively scale capacity management within your organization
As your business scales, navigating complex projects and teams strains finite resources. Smart project and team planning becomes more crucial than ever before.
Supercharge your Agile scalability and elevate your success with savvy project and team planning using Atlassian JIRA and Structure by Tempo.
Join us for real-life success stories across PMO, SAFe, High-Level, and Sprint Reviews, and learn how Tempo resolves these challenges.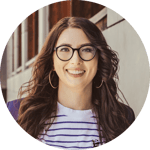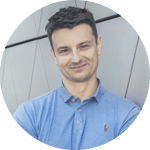 Kate Pawlak & Chris Skoropada
Chief Product Officer & co-founder &
CEO & co-founder at Appsvio


🎙️ How to create outstanding customer support experience

Outstanding customer support experience is challenging to achieve, and it's not for free. What agent's attitude works the best? How to meet SLA faster and manage tickets in large scale organizations? Find out the essence of a perfect customer support based on use-cases and success stories. Learn how to switch from ''out-of-the-box'' to a self-service portal and how to prepare agents' teams to work with customers in the most effective way.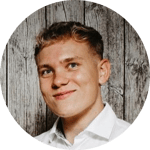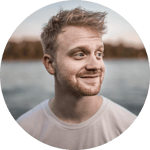 Tim Böhmer & Tobias Pfeifer
Sales Consultant &
Marketing Manager at Seibert Media


🎙️ FOMO - Fear Of Missing Out

Let us explore the concept FOMO and its relevance in today's digitalized and networked world, particularly in companies. Employees often experience FOMO due to the multitude of communication channels within organizations. This information overload can lead to stress, reduced productivity, and difficulty in switching off after work. In our talk we want to show how to deal with FOMO and how tools and techniques make it so that overload and information sharing are not a problem.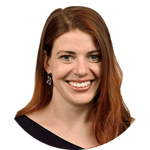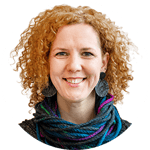 Zane Baranovska & Gerda Grantina
Customer Support Consultants at EazyBI

🎙️ Version Readiness Dashboards: how to stay on track and ensure timely completion

From data overload to actionable decisions! Join our presentation to see how version readiness dashboards can streamline your project tracking. In a live demo we'll showcase how to turn real-world data into meaningful insights with eazyBI.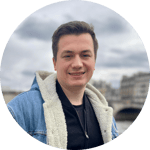 Ostap Zaishlyi
Sr. Product Manager at Reliex


🎙️ Elevating your planning in Jira with ActivityTimeline and Advanced Roadmaps integration
Are you struggling with capacity planning for future projects? Join us to discover how ActivityTimeline's integration with Advanced Roadmaps enables precise forecasting and seamless sprint planning. We'll delve into a real-world customer case, highlighting how competency-based teams can be a game-changer for your organization. Don't miss out!
Anastasia Bek & Katerina Rudkovskaya
Product Marketing Manager & Product Customer Success Engineer at Stiltsoft

🎙️ Task reporting and management system in confluence

The talk will showcase the Confluence system, that helps you ace your daily tasks by:
- Unlocking opportunities of Confluence tables, labels, Page Properties, Page Properties Report macros
- Elevating the native features with dynamic statuses and dates directly in the view mode with help of Handy Macros for Confluence App
- Filter, categorize, group, visualize table data with Table Filter and Charts for Confluence app
By the time the talk is over, you'll have the knowledge, tools, and insights needed to build a task management system that drives the results and tells the story with its data.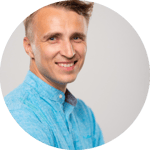 Dmytro Yarmak
OKR Expert & Coach at Oboard

🎙️ Implementing OKRs: Lessons Learned from companies in different industries

Implementing OKRs can be a challenging process, and companies in different industries face unique challenges and opportunities when adopting the methodology. However, there are some key elements that are critical to the success of OKRs implementation, regardless of the industry. In our talk we will look at tips and tricks based on lessons learned from companies that have successfully implemented OKRs.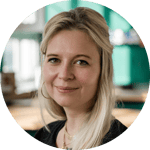 Michaela Mayer
Partner Manager at K15t

🎙️ Wisdom & Tactics: How Our Team Successfully Migrated Two Thousand Pages of Documentation to the Cloud

What does it mean for a company with over a thousand internal Confluence document pages and multiple third-party apps when transitioning from on-premise to the cloud?

To gain a deeper understanding of the challenges users encounter, the K15t team recently migrated its own documentation to the cloud. This enlightening presentation showcases several best practices for migrating to Confluence Cloud, while also demonstrating how this transition has sparked K15t to reconsider its existing concepts in novel and innovative ways.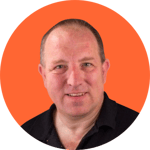 Phil Fox
Principal Customer Succes Advocate at Adaptavist

🎙️ Is your Jira clean enough?

Welcome to the ultimate solution for all your Jira needs! Tired of getting tangled in the labyrinth of tickets and issues? Fret no more, as we've got the perfect remedy to streamline your Jira experience and catapult team productivity to thrilling new heights! We will demonstrate how to go beyond basic best practices by embracing the power of a tidy Jira. A clean Jira means a clear mind, and we want to provide solutions that empower teams everywhere to revitalise their workflows and see their productivity soar to exhilarating new levels. Bid farewell to wasted data on dormant projects and welcome an era of optimal efficiency and resource management. We'll provide guidance on how to revolutionise the way confidential information is stored, ensuring it's locked down securely yet easily accessible when needed!The future of Jira management is here; it's time to take the first step.


Practicalities


Location
Vestar
Van Diepenbeeckstraat 12
2018 Antwerpen


Parking
Lamorinièrestraat 53
2018 Antwerpen


Timing
12 September 2023
8.30 - 18.00
Contact
Email ✉️
A free event
Our main goal is to inspire and reach new heights of knowledge sharing together. That's why our event is free of charge.
Please do note that a cancellation fee will apply of €50 charity donation if you cancel less than 1 week before the event.